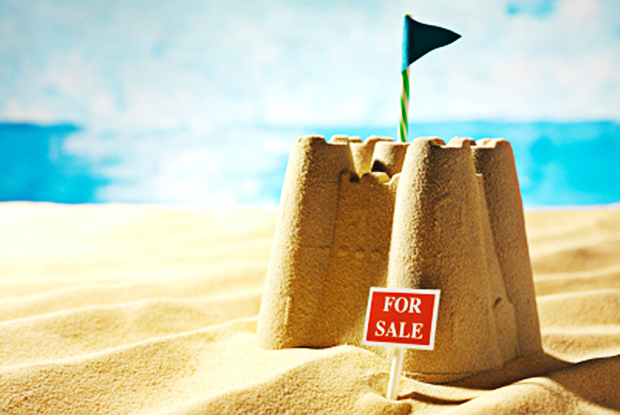 Summer Real Estate To-Do's

Kids are done with school, summer camps start soon, and many are making plans. Some are going on vacation, and some are planning to move, selling/buying, or just a new rental. SUMMER is the most active time of the year for real estate, especially for families with kids, since they wait until school is over to move them to a new school district. And even if your plans do not include a move, this is a great time to think of a few things you can do to be on top of your real estate game.

HOMEOWNERS
If you're a homeowner, here are just a few things to get done during summer that can keep or even increase the value of your property.
~ Your A/C works harder this time of the year, so this is a good time to service your entire unit. Have a professional do a coil cleanup and check on refrigerant levels/leaks, and any parts that would benefit from replacing, before they fail and a costly a/c repair falls on you. It is recommended to have your a/c serviced every 12-18 months, anyway.

~ Deep cleaning of the bathrooms and kitchen is always good as it keeps your property in top shape for when the day comes to sell, your place keeps looking as new as possible. Also, while cleaning, you'll be able to notice any plumbing issues that may need your attention and/or for you to call a plumber for service. Re-grouting of the shower tiles keeps the moisture out of the walls getting mold under control. Re-organization also makes you tidy up these areas getting rid of excess clutter.
~ And since this post is mostly for my South Florida people, needless to say, do a full storm-ready checkup on your property. Make sure your storm shutters are in order and accounted for (panels), and lubricated (accordion & rollers), or if you do not have any, have a plan to protect the property. During this time of the year it is usually more expensive to get new shutters because of demand and supply, but don't be discouraged, as there is stiff competition out there. Make sure you hire a licensed and insured contractor to work on any new storm protection fixtures, and get necessary permits for them.

RENTERS
When you live rented, there are obvious advantages in terms of the costs related to the upkeep of the property, since it's the landlord that needs to take care of those. Nevertheless, it's also your responsibility to report anything to the landlord for repairs, plus do your part in keeping the property in top shape so you can get your deposit back at the end of your lease.
~ Change the batteries on all smoke detectors. It's actually recommended every 6 months, but if you haven't done it, put it in your to do list.

~ Change any water filters for your fridge or sink, plus a/c air filters as well (monthly anyway).

~ If you want to be a homeowner, start a savings plan for your down payment and consult with a mortgage broker/lender to establish a financial plan to get ready for purchasing a property.
This is in no way intended to be a complete list of things to do, but just a few sample items to consider. Of course, I'm here to help & guide you with anything related to real estate, so please feel free to contact me with any questions.
​



JAVIER SOTOMAYOR
Real Estate Broker-Assoc, Lic#BK0617399, ABR®, SRS®
305-975-6225
Javier@Sotomayor.Realtor
http://Sotomayor.Realtor
Doral Realty Corp
10570 NW 27th St Ste 101
Doral FL 33172