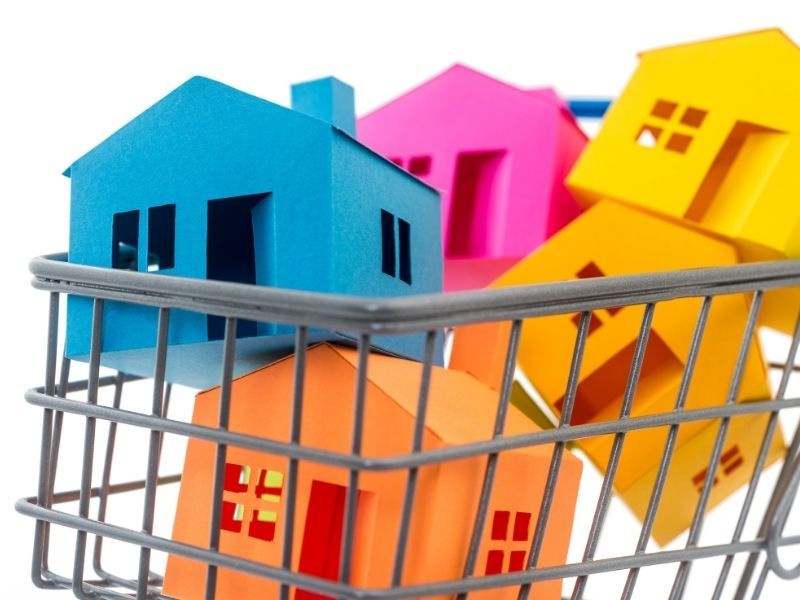 Are we at the start of a market correction? Maybe.This is not by any means a bubble burst or market crash. I think it may very well be a market correcting itself through the laws of supply and demand. We'll see in the coming months where this is all going.

NEVERTHELESS, if you're planning to sell, this is an indication that this is possibly the peak of the market, and you need not waste any time CONTACTING ME for help. 305-975-6225 / Javier@Sotomayor.Realtor
In April, 12% of sellers dropped their price compared to 9% one year earlier. It's too soon to call it a trend, but it suggests prices might soon hit their peak.

NEW YORK – Moving into the spring buying season, the number of new listings is picking up – 8% higher year-to-year, according to realtor.com data. But even with the climb, housing shortages abound, and active inventory is down 13% year-to-year.
With home prices and mortgage rates climbing, more aspiring homebuyers become priced out, and sellers may be taking notice. About 12% of homes for sale had a price drop during the four weeks ending April 3, according to a recent report from Redfin, up from 9% a year earlier.
The number of price drops is also growing faster this time of year than it has since at least 2015, Redfin notes. Typically, that number is usually flat month-over-month during this time of year.
"Price drops are still rare, but the fact that they're becoming more frequent is one clear sign that the housing market is cooling," says Daryl Fairweather, Redfin's chief economist. "It goes to show that there's a limit to sellers' power. There is still way more demand than supply, and buyers are still sweating, but sellers can no longer overprice their home and still expect buyers to clamor at their door."
While it's rarely effective for sellers to use a "the sky is the limit" pricing strategy, it may quickly be growing even less effective this spring as buyers also face rising mortgage rates.
Still, sellers will likely profit from their homes. The average sales-to-list price ratio, which measures how closely homes are selling to their asking price, increased to 102.1%, according to Redfin, or 2.1% above asking price.
Source: "Housing Market Update: Share of Sellers Dropping Their Asking Price Climbs Past Last Year's Rate," Redfin (April 7, 2022) and "Rising Mortgage Rates Are Causing More Home Sellers to Lower Their Asking Prices," CNBC (April 7, 2022) © Copyright 2022 INFORMATION INC., Bethesda, MD (301) 215-4688